ColoredGlassBacksplash manufactures high quality colored backpainted glass surfaces for residential and commercial applications. Dedicated to new innovation and design, ColoredGlassBacksplash is widely recognized as an industry standard – specializing in high quality modern sleek and hygienic back painted glass!
If you are looking to use back painted glass in your project, ColoredGlassBackspalsh provides an easy & convenient solution. We have unlimited colors available and will match any paint manufacture color with accuracy. We only use the highest quality glass back paint from Glassprimer™ permanent bonding glass paint to create our product.
ColoredGlassBacksplash is committed to delivering a premium level product and service - providing speed, quality and simplicity throughout the entire process. Check out our online Show Case and see why we are the preferred supplier to many of America's best Architects, Designers, Builders, HGTV and more.
We ship back painted glass all around the nation and world wide.
We offer Back Painted Glass custom installations in the Florida Keys, Miami, Aventura, Pembroke Pines, Fort Lauderdale, Lauderdale By The Sea, Davie, Cooper City, Hollywood, Plantation, Wilton Manors, Weston, Margate, Tamarac, Coral Springs, Parkland, Pompano Beach, Lighthouse Point, Deerfield Beach, Boca Raton, Delray Beach, Lake Worth, Wellington, Manalapan, West Palm Beach, Jupiter, Stuart, Marco Island, Cape Coral, Naples, Sarasota, Charlotte County, Port Charlotte, Fort Myers, Boca Grande and all other surrounding areas.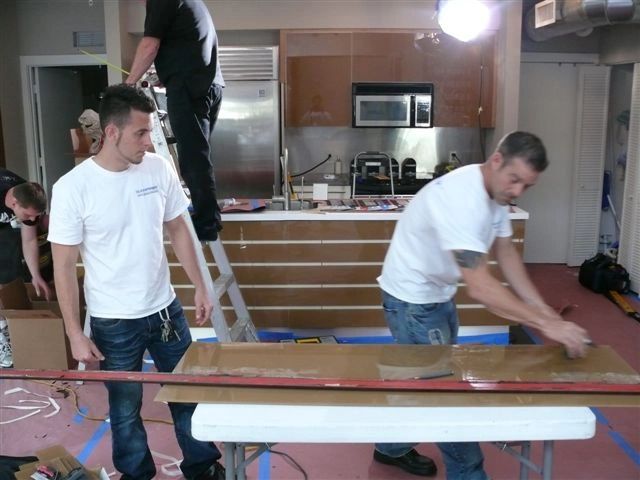 Serving all 50 States
(AL) Alabama
(AK) Alaska
(AZ) Arizona
(AR) Arkansas
(CA) California
(CO) Colorado
(CT) Connecticut
(DE) Delaware
(DC) District of Columbia
(FL) Florida
(GA) Georgia
(HI) Hawaii

(ID) Idaho
(IL) Illinois
(IN) Indiana
(IA) Iowa
(KS) Kansas
(KY) Kentucky
(LA) Lousiana
(ME) Maine
(MD) Maryland
(MA) Massachusetts
(MI) Michigan
(MN) Minnesota
(MS) Mississippi

(MO) Missouri
(MT) Montana
(NE) Nebraska
(NV) Nevada
(NH) New Hampshire
(NJ) New Jersey
(NM) New Mexico
(NY) New York
(NC) North Carolina
(ND) North Dakota
(OH) Ohio
(OK) Oklahoma
(OR) Oregon
(PA) Pennsylvania
(RI) Rhode Island
(SC) South Carolina
(SD) South Dakota
(TN) Tennessee
(TX) Texas
(UT) Utah
(VT) Vermont
(VA) Virginia
(WA) Washington
(WV) West Virginia
(WI) Wisconsin
(WY) Wyoming
Toll Free: 888.619.2226
Jacksonville, Florida: 904.437.4861
Brooklyn, New York: 718.374.5229
Fax: 888.619.2226
sales@backpaintedglass.com